FOOD-GRADE MATERIAL: The wine stopper vacuum is made from food-grade silicone and high quality stainless steel ​with metal wire drawing design. Solid combination is more durable and long lasting than plastic wine stoppers.
KEEPING FRESH FOR 7-DAY: The wine saver removes air from your wine bottle to keep flavor of wine for up to 1 week, minimize wine oxidation by sucking the air out of the bottle. Great for a household, hotel, club, bar and more to use.
NO SPILLS OR LEAKS: The internal silicone seal create an airtight vacuum, 100% seal anti-leakage, effectively prolonging and preserving original fresh for your wine.
APPLICABILITY: Designed for the inner diameter of 18-19mm wine bottles and suitable for all regular red and white wine bottles, NOT for Champagne or Sparkling wine bottle.
LIFETIME WARRANTY: We love and take pride in our wine preserver. Buy with confidence! If you are not satisfied for whatever reason, please feel free to contact us for customer service.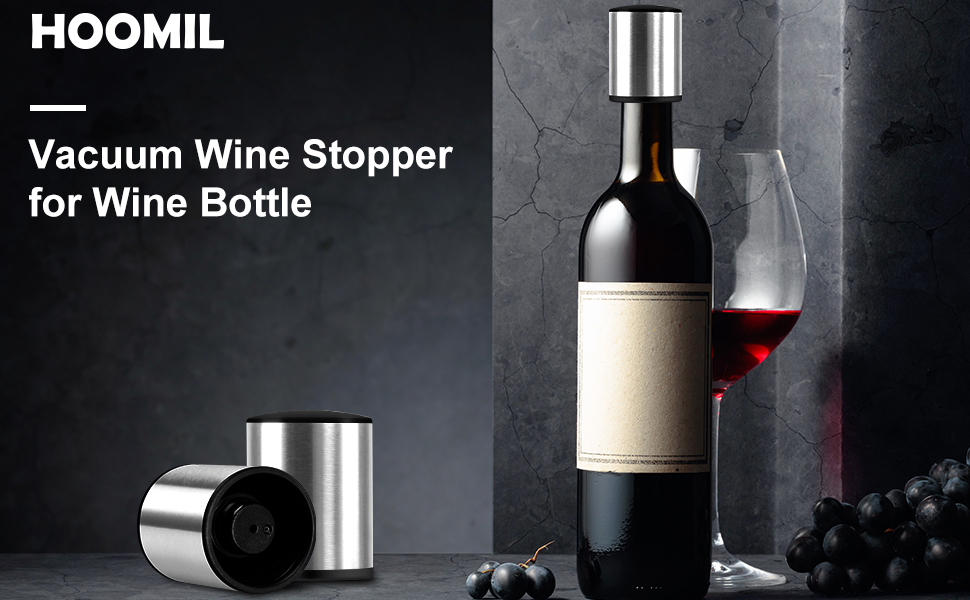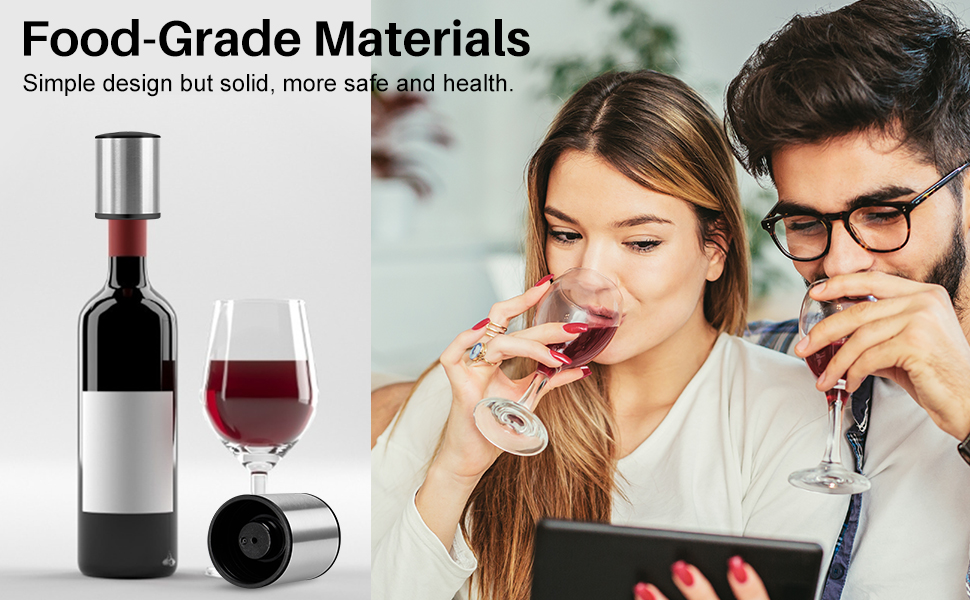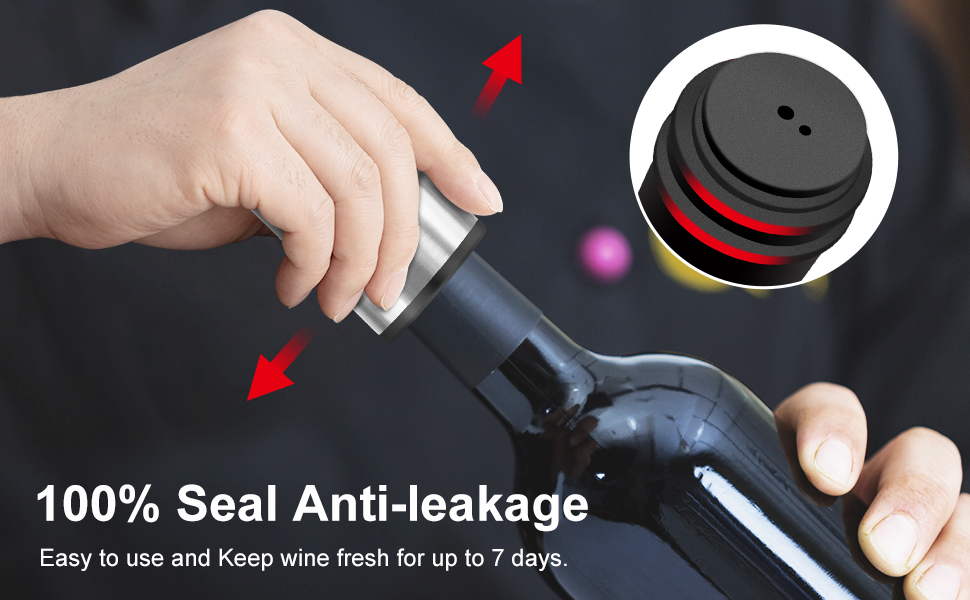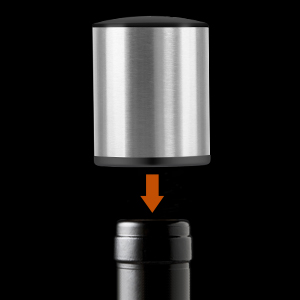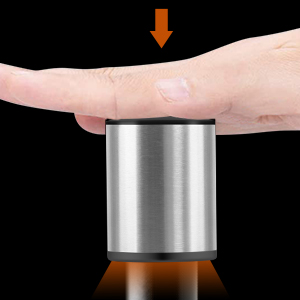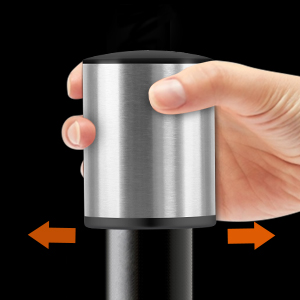 STEP 1:
Insert the stopper fully and firmly into the bottle-neck.
STEP 2:
Press down the wine stopper several times until it can no longer be pressed.
STEP 3:
When re-opening the bottle, remove the wine stopper by gently moving it left and right, and then open up after an airflow sound.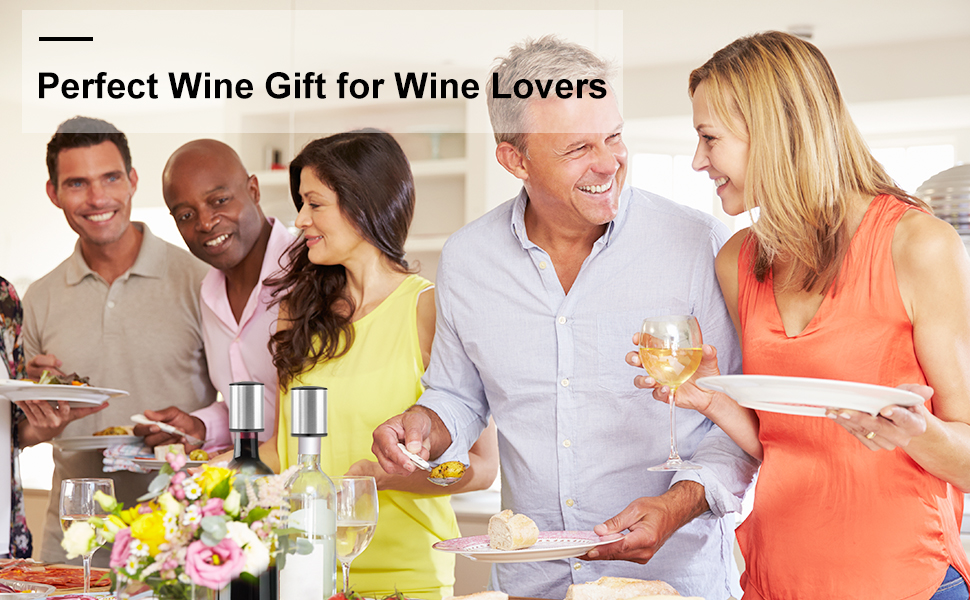 HOOMIL Wine Vacuum Stopper, designed to help keep wine fresh after opening!
Material - Food grade stainless steel, simple design but solid, more safe and health.
100% Seal - The wine sealer removes air from your wine bottle to keep wine tasting new for up to a week.
Easy To Use - JUST press down the bottle saver several times until it sucks itself tightly.
Compact Design - Easy storage and take up little room in the utensil drawer.
Perfect Gift - High-class wine accessory, practical wine gifts for holiday, birthday, wedding, anniversary, or for any wine lover.