Food Grade Material - The cup and handle of HOOMIL flour sifter is made with the finest selection of 403 stainless steel, offering a mirror-like finish. The sieve is made with food-grade 304 stainless steel. It is sturdy, durable, safe to use.
3 Layer Mesh Sieve Design - Our baking sifter contains three layers of mesh and a three-blade agitator, ensuring that flour would be thoroughly mixed, sifted and without clumps.
Semi-Manual Press Handle - The sifter for baking handle offers a semi-manual pressing mechanism. Enjoy a comfortable grip on the handle with only one hand. Press on it and let it sieve the flour for you. It is super easy to operate.
Large Capacity - 1/2 cup of volume is better for work so that the flour does not overflow from the cup, it reduces the time and effort needed to make your baking experience easy.
Multi-functional & Easy to clean - The flour sifter sieve is great for sifting flour, chestnut flour, cocoa, sugar and flavor powder, almond powder and others. Our sifter is very easy to clean; simply immerse it water and use the cleaning brush (included) to quickly brush and clean it.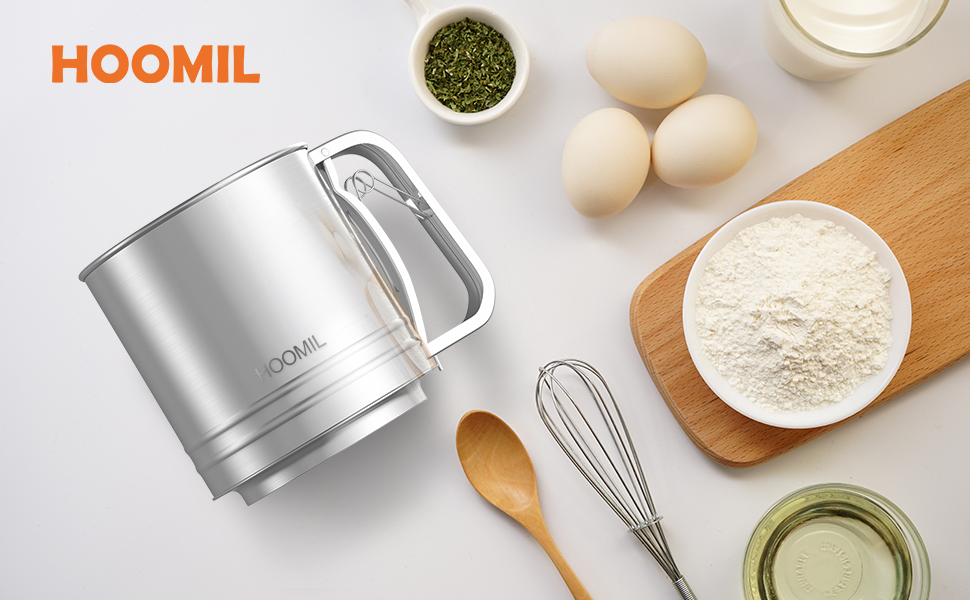 Use HOOMIL handheld sifter and enjoy your baking experience and the fruits of your labor.
Quickly sift flour -- Simply press the handle once to filter and mix the flour. This is a must-have in your kitchen and will be essential to your baking experience.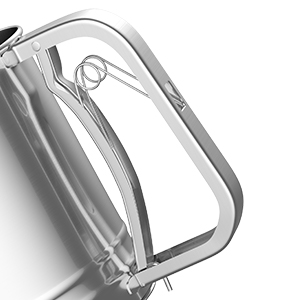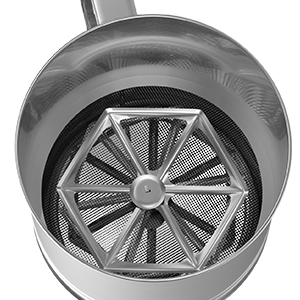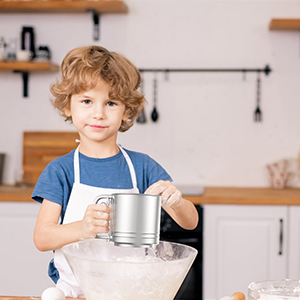 Easy Handling
Much more convenient to operate than your manual crank sifter. Simply press the handle and you'll get your work done nice and easy.
Safe & Reliable Material
Food-grade 304 stainless steel is used to make the three-layer mesh sieve. No chemical odor. Mirror-like finish prevents it from rusting easily.
Great Gift
Press the handle lightly to sift your ingredients, helping you save time and energy. This is a great gift for your spouse, your parents, grandparents and the baker in your household.